Taxes and Incentives
A HERITAGE OF STRONG LOCAL AND STATE SUPPORT.
Ask us to explore financial assistance that can help grow your business.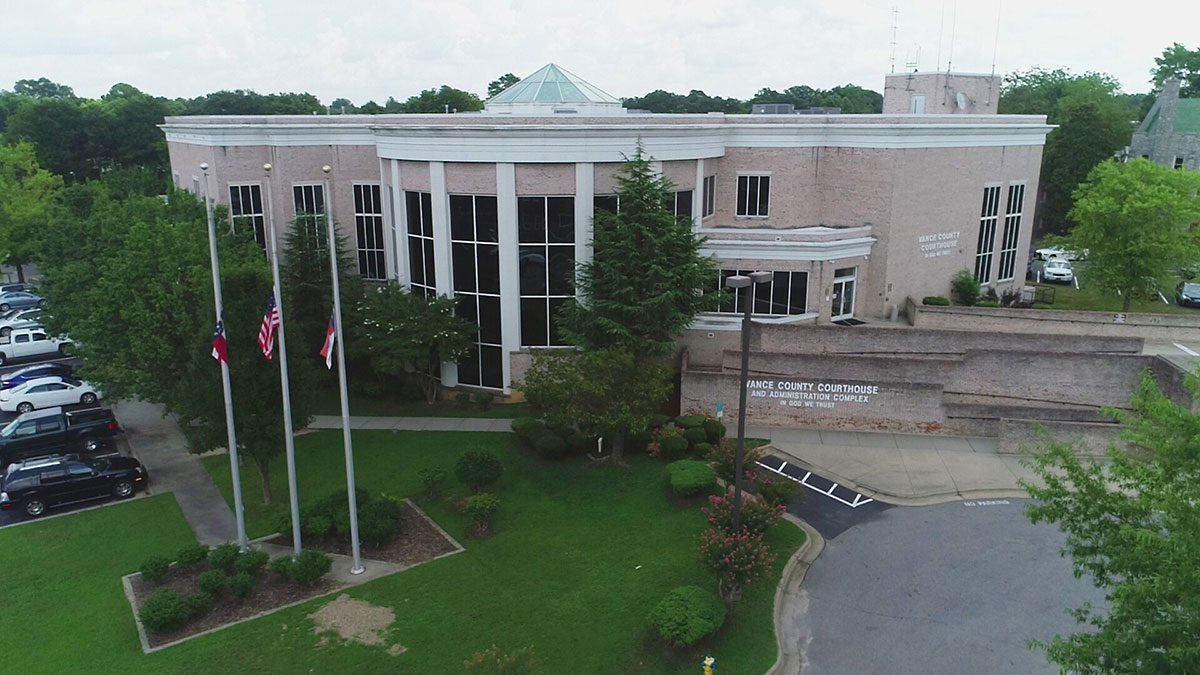 LOCAL INCENTIVES
Vance County has local incentives for expanding and relocating companies that are competitive and aggressive. Our economic development incentives are based on several factors including capital investment, number of jobs created, type of industry, wages and benefits for employees and company location. Both Vance County and the City of Henderson can provide matching funds for many state incentives shown below, including the county's popular Building Re-use Grants, the One North Carolina Fund and grants from the North Carolina Department of Commerce.
Looking to fast track relocation or expansion plans? Vance County and Henderson will work with you to expedite permits, reviews, inspections and exemptions to get your business up and running faster. We want to help you generate the products or services your company needs to succeed. Expediting helps companies control upfront costs and establish reliable timelines. The Henderson-Vance County Economic Development Commission is committed to being a partner in facilitating discussions, meetings and approvals with the right people and agencies in our community.

NORTH CAROLINA INCENTIVES
North Carolina has a rich portfolio of grants, exemptions, bonds and loans to help companies grow and expand in the state. In Vance County, companies can add additional support with the use of Tier 1 incentives. Talk to the Henderson-Vance County Economic Development Commission today. We can help you identify the most advantageous tools to support your growing business.

BUILDING RE-USE GRANTS
Building Re-use Grants provide funds to renovate and up-fit vacant industrial and commercial buildings. This includes renovation of vacant buildings; renovation or expansion of a building occupied by an existing North Carolina company looking to expand their current location; and renovation, expansion or construction of health care buildings that will lead to new, full-time jobs. Eligible expenses include HVAC installation; electrical and plumbing work; fire alarm and suppression systems; roofing; flooring; carpentry; drywall; paint and other renovation and up-fitting costs. Building Re-use Grants are available to local government applicants that work with companies intending to operate in a vacant building. That's another reason why it's important to talk to the Henderson-Vance County Economic Development Commission.

JOB DEVELOPMENT INVESTMENT GRANTS
Job Development Investment Grants (JDIG) are performance-based, discretionary incentives that provide cash funds to offset the costs of locating or expanding a facility in North Carolina. The amount of each grant is based on a percentage of personal income tax withholdings related to new jobs. JDIG awards are based on several factors, including potential value, location, the number of new jobs created, wages, type of industry and county tier designation. As a Tier 1 county, Vance County allows recipients to receive 100% of grant awards (the percentage is lower in Tier 2 and 3 counties). Funds are distributed annually for up to 12 years.
edpnc.com/incentives/job-development-investment-grant

ONE NORTH CAROLINA FUND
The One North Carolina Fund supports the recruitment and expansion of quality jobs in value-added, knowledge-driven industries. It provides financial assistance to businesses and industries that are deemed vital to a healthy economy, with the potential to significantly expand operations in the state of North Carolina.
edpnc.com/incentives/one-north-carolina-fund

FOREIGN TRADE ZONE #93
Vance County is part of Foreign Trade Zone #93, spanning the greater Research Triangle region. A Foreign Trade Zone, or FTZ, is a secured area in or near a port of entry that is legally outside U.S. Customs and Border Protection Territory. That means domestic and foreign products can enter the region without formal customs declarations. FTZ #93 stimulates international trade in the region and helps to spur new jobs related to this international commerce. Foreign Trade Zone #93 encompasses 15 counties with a permanent site at World Trade Park in Raleigh.
If products are exported from the U.S., no duty or excise taxes are applied. If products are imported, taxes are due only at the time they move into the U.S. commerce system. Goods entering a Foreign Trade Zone may be stored, sorted, manipulated, used in manufacturing, inspected, combined with other domestic or foreign materials, displayed for sale, and re-exported without payment of duty. Spoiled, damaged or waste goods may be disposed of or re-exported without payment of duty.
www.tjcog.org/foreign-trade-zone-93.aspx

OTHER SOURCES OF SUPPORT
North Carolina offers tax credits for research and development; renewable energy tax credits; job development investment grants that help offset the costs of re-locating or expanding a facility in the state, and more. Henderson-Vance County Economic Development Commission can help you determine which state financial support options are best for your company's needs.
ADD ITEM TO REPORT
As you navigate our website, you can use the "Add Page to Report" button to add any page or property to a custom report that you can print out or save.