Arts and Culture
McGregor Hall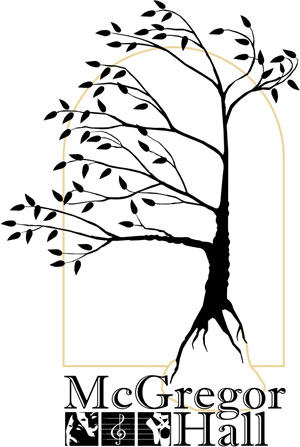 The Embassy Square Project was a game-changer for downtown Henderson. Propelled by community leaders and pro-active citizens, the visionary, $8 million, privately-funded project gave birth to a world-class venue for education, arts and entertainment. Today, the theater of the new McGregor Performing Arts Center, opened in 2016, connects via an airy gallery with the Perry Memorial Library. It's a cultural centerpiece designed to provide community members with rich learning and cultural opportunities for generations to come.
Architecturally, the PAC and library and form a perfect metaphor for downtown Henderson – a seamless synergy of proud heritage and innovative vision. McGregor Performing Arts Center features a world-class theater that seats 1,000 for Broadway plays and musicals, concerts and recitals, Grammy-award winning artists, community presentations and more. The library opened its doors in 1924 and offers 38,000 sq. ft. of space to explore. Many locals view it as one of the chief assets in the Kerr Lake region.
To learn more and see the exciting list of upcoming events, please visit their website.
---
Durham Performing Arts Center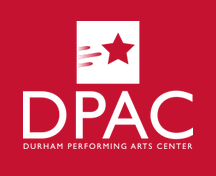 Henderson's McGregor Hall is just 43 minutes (40 miles) from one of the premier performance venues in the Southeast. The Durham Performing Arts Center (DPAC) in Durham boasts more than 200 live shows every year, including direct-from-Broadway blockbusters, world-famous orchestras and artists, celebrated comedians and a wealth of other events. This popular theater welcomed its four-millionth guest in 2018. In the past ten years, DPAC has consistently ranked as one of the top five most attended theaters in the U.S. and was named Theater of the Year by the International Entertainment Buyers Association.
Since it opened its doors in 2008, the Durham Performing Arts Center has presented over 1,000 hit Broadway performances, nearly 300 concerts and more than 100 popular comedians. More than 80% of these events were completely sold out. For the 2018-2019 season, offerings include Broadway smashes like "Hamilton," "Miss Saigon" and "The Book of Mormon;" classics like "Fiddler on the Roof" and "Hello Dolly;" and young-at-heart hits like "Elf The Musical" and "Daniel Tiger's Neighborhood Live." Artists for the season include Indigo Girls, Lyle Lovett and his Large Band, Frankie Valli and the Four Seasons, Sarah McLachlan, Joan Baez, Bob Dylan, Bill Maher, Aziz Ansari and many more.
DPAC features easy freeway access and parking. If you'd prefer a more exclusive experience, the theater has premium suites and parking, private cast party invitations and wait staff service. To learn more and see the wide-ranging list of upcoming events, please visit their website.
ADD ITEM TO REPORT
As you navigate our website, you can use the "Add Page to Report" button to add any page or property to a custom report that you can print out or save.